In 1973 my parents built a log cabin in Muskoka, creating decades of quintessential Canadian summer living for our family...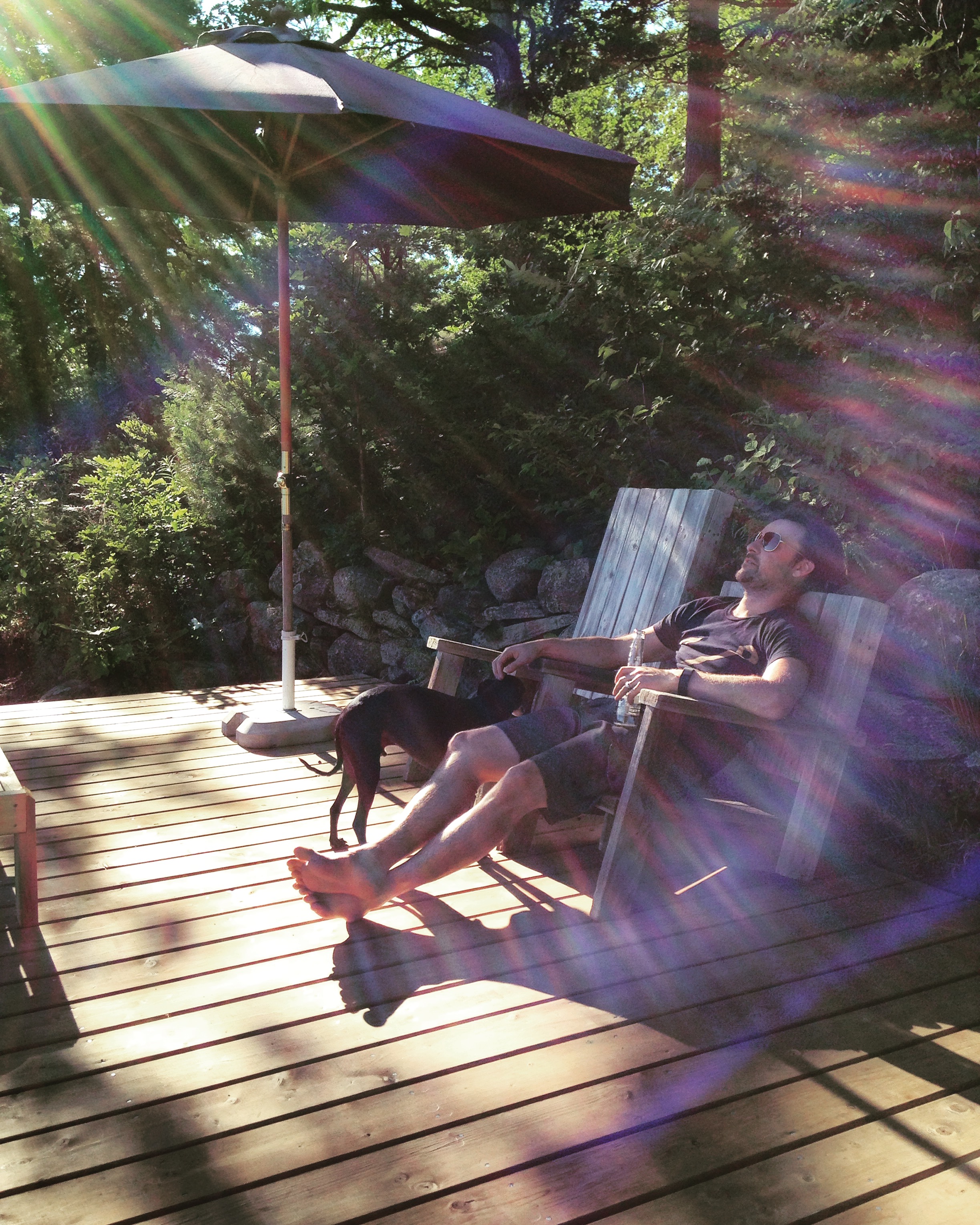 Each summer my parents would pack four kids (and multiple pets) into the car to make the annual pilgrimage north to the cottage.
In 1976, my Dad began populating the dock with his own creations. Armed with only a handsaw, hammer and nails, the chairs and benches he made were unique yet stood out for their simplicity, comfort, clean lines and robustness.
Over 40 years have since passed, and several of the originals are still in use today.
In 2016, while sitting in one of my dad's original loungers, it occurred to me – why not make more? So, I set out to perfect the angles and refine the details to make a blueprint for a collection that would fill the void in outdoor wood furniture and as an alternative to the ubiquitous Muskoka Chair.